Professor Emerita Corsaro's Estate-Plan Gift Endows Scholarship for Musical Theatre and Dance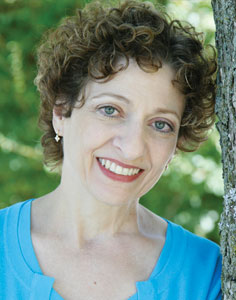 Professor Emerita Mary Corsaro received her B.S. in dance from Indiana University and went on to earn her M.A. in dance education at NYU. She enjoyed a 31-year career at Ithaca College as an associate tenured professor and coordinator of the B.F.A. in Musical Theatre in the Department of Theatre Arts. Prof. Corsaro taught numerous dance styles, musical theatre dance history, and musical theatre performance and auditioning. She regularly choreographed and sometimes directed musicals in the main stage season.
Over the years, Prof. Corsaro was perpetually impressed by the courage demonstrated by performing arts students in tackling a career that is physically, mentally, and emotionally demanding and may or may not yield consistent, high-paying work in the field. With her deep understanding of the importance of the performing arts to society, Prof. Corsaro believes that performance students should be supported. To that end, Prof. Corsaro has made an estate-plan gift that will establish the endowed Professor Emerita Mary Corsaro Musical Theatre and Dance Scholarship. The scholarship will be awarded to performing arts students who evince a talent and interest in musical theatre and/or dance as well as a strong work ethic, good academic standing, and demonstrated financial need.
When she joined the faculty and became the musical theatre area coordinator, the program was only two years old. It is now a highly successful degree with over 1,000 applicants per year. The B.F.A. in Musical Theatre at IC is consistently rated among the top programs of its kind in the country. Prof. Corsaro was drawn to Ithaca from her first visit and sensed it was the right place for her. She was glad she followed her heart and to this day remains in contact with many graduates of the program.
"I am so proud of all the IC musical theatre alums, and not only those who have gone on to careers in musical theatre, acting, and opera performance. Others have accessed their many transferable skills to develop exciting careers as musical directors, conductors, directors, writers, teachers, photographers, and the list goes on," Prof. Corsaro says. "Our musical theatre graduates permeate and influence the theatre community in widespread areas, and it is constantly exciting to see where the Ithaca College training takes them. I am delighted to be able to support this deeply meaningful and applicable training by establishing this scholarship."
© Pentera, Inc. Planned giving content. All rights reserved.
Disclaimer